This season, I think colored pants are they best thing to ever happen, ever. Because of this, I got myself a pair of skinny red pants from forever 21 (around 25 bucks). Just wearing colored pants with any old tee makes your outfit instantaneously cool. Add a scarf, some sandals, and a pair of shades, and you'll look like a real California/Long Beach native.
Today, however, I wanted to showcase this adorable vintage floral top I bought from - you'll never guess - my school campus. There's one part of campus where vendors set up stalls and sell their goods, and when
Bear Cat
vintage set up shop, I was pleasantly surprised! They are by far the coolest stall to ever be on campus. I got this top for only $12 and had a great time browsing through their other stuff. They have an
Etsy
, but you can also find them in Long Beach.
I'm SO envious of people with long hair who are capable of throwing their hair into a high hipster bun. My hair is just short and thin and sad! So, I attempted a tiny little bun with bangs, inspired by Brigitte Bardot(sort of) and this video tutorial:
Short Hair Ballerina Bun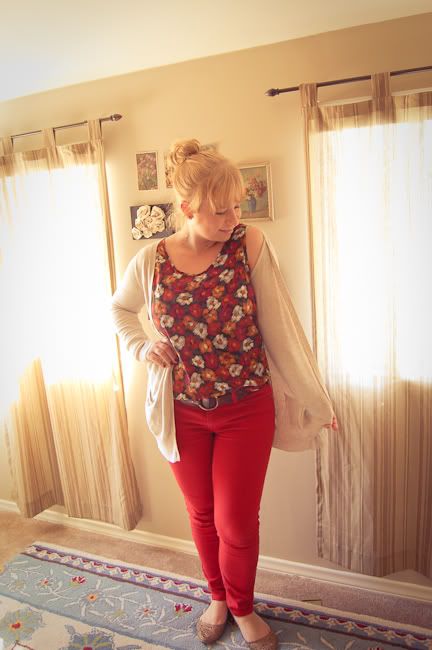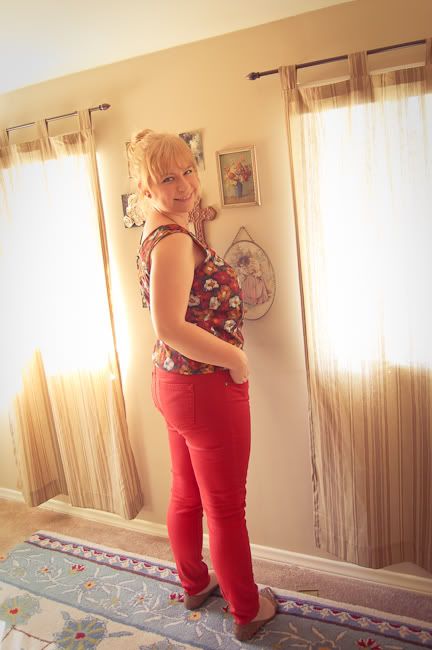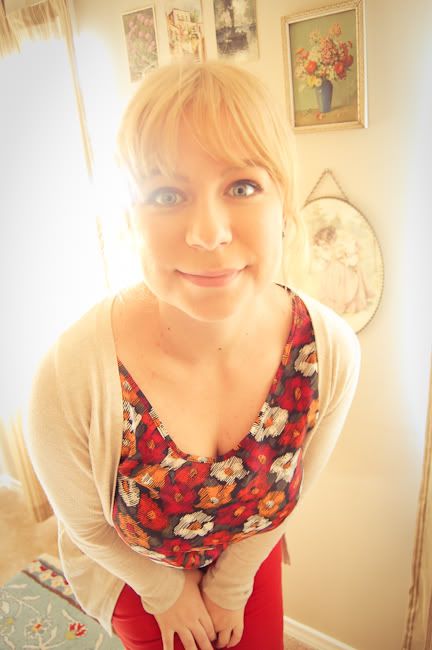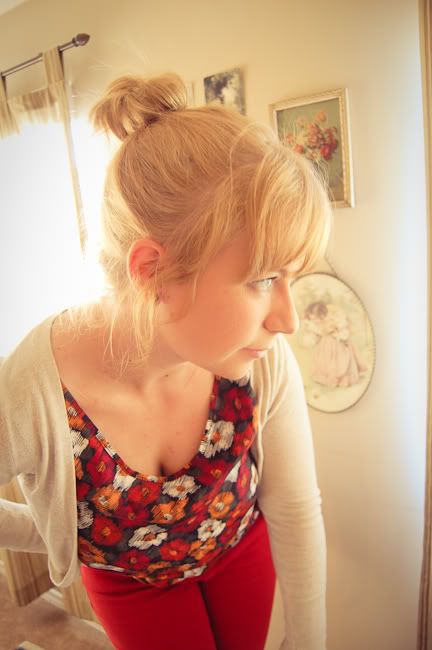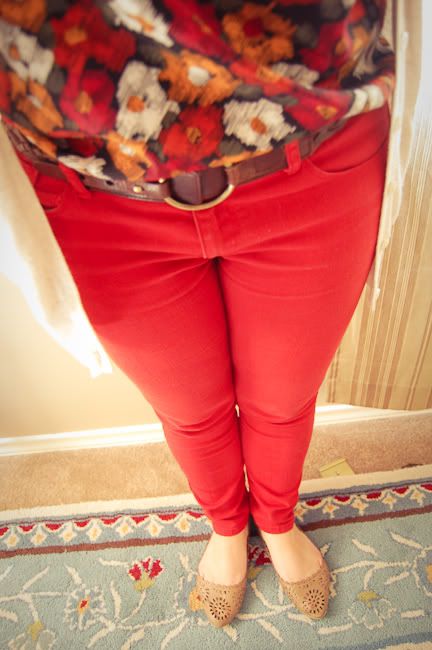 Top: Thrifted from
BearCat
on school campus
Pants: Forever 21
Cardi: Target
Flats: Forever 21
Belt: Forever 21
Want to visit Bear Cat? Here's their address:
bear cat l.a.
2225 East Broadway
Long Beach, CA, 90803
562 437-3709