I've had this scarf for years now, but I never wear it. I don't really know why though, because I really love the colors! I paired it with this lovely dress, and if you look closely, you can see that the polka dots are square, which I think is really quite unique! I wore some opaque tights for a wee bit of extra warmth, as the days are flip-flopping between sunny and warm one day to chilly with an icy breeze the next. I didn't like how any of my cardigans looked with it, so I just left my arms bare.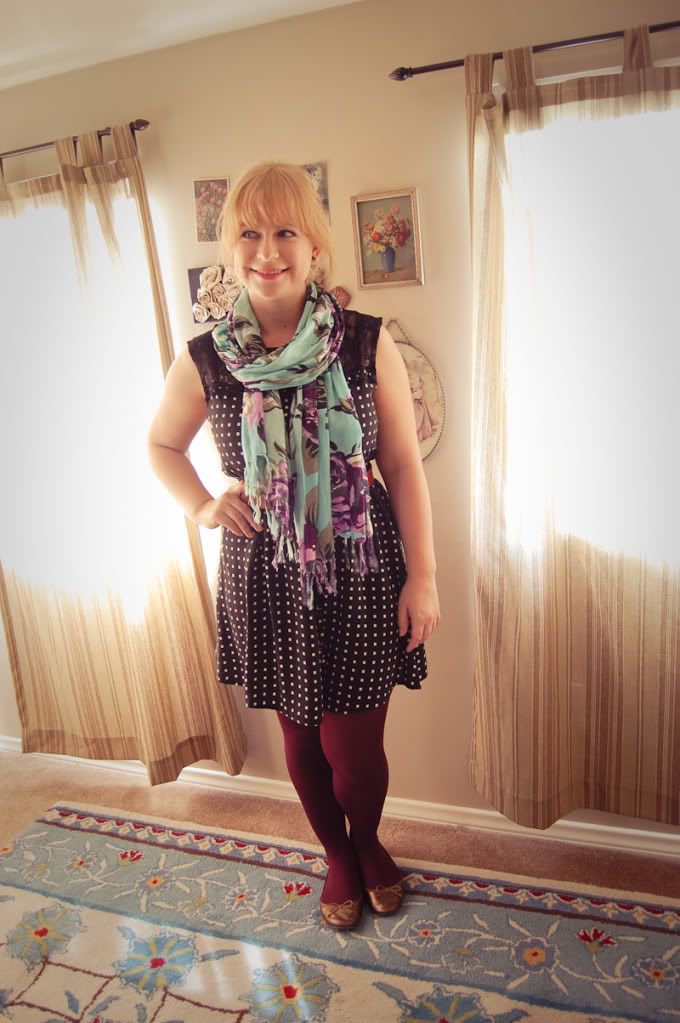 My favorite thing about this outfit is the mixing of patterns. I love pairing florals with either stripes or polka dots, you can never really go wrong, as long as the patterns don't compete for attention.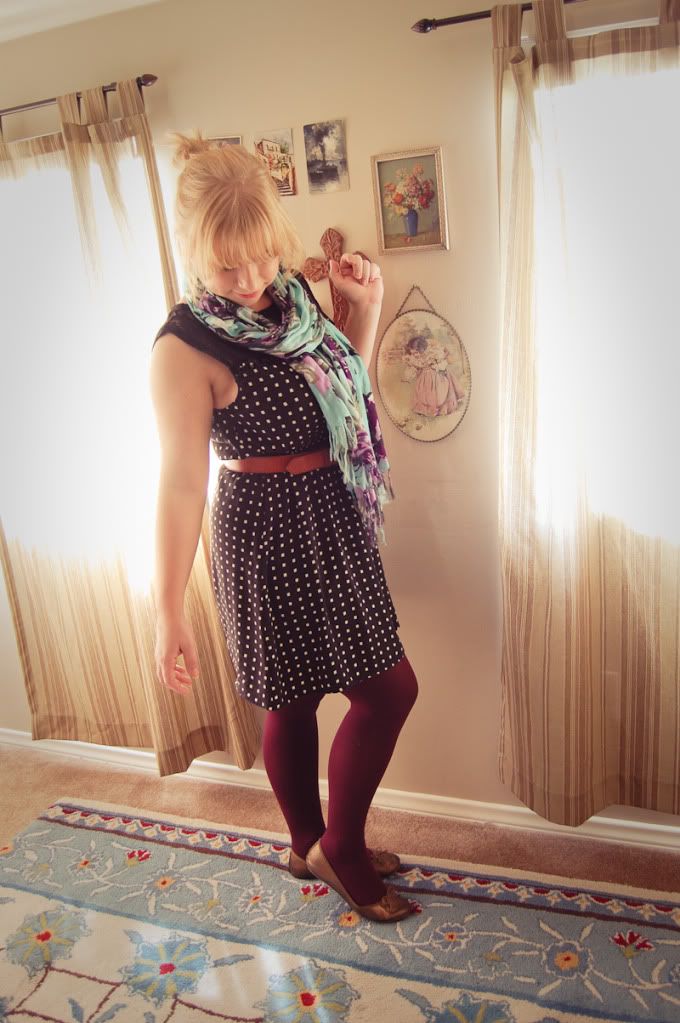 I wish I would have tied my scarf differently, it looks a bit too limp. I should have took some advice from
this video
, all about the nearly infinite ways to tie a scarf.
Dress:
Marshall's
Tights:
HUE
Scarf:
Forever21
Flats:
Old Navy
Belt:
Thrifted