The best thing to wear on long flights is something comfortable and simple. It's also good to wear a few thin layers, including one quite bulky item such as a trench coat, to save space in your luggage. This is especially helpful for me, as I'll be packing just ONE suitcase and ONE carry-on for a 5 month trip, and I don't want to pay the extra fee for overweight luggage! I've decided to put all my shoes and my laptop into my carry-on bag, since those are items that weigh quite a bit.
I plan on wearing my new flat oxfords and some comfortable, rolled-to-the-ankle pants. This outfit is a contender, but I don't think it'll take the Airport Outfit Gold Medal (Olympic pun?!).
I scored this great backpack at TJ Maxx. I was resisting buying a backpack at first, afraid it would look juvenile in Paris. But the leather paneling brings it up a notch in sophistication, I think. Plus, it'll save my back a lot of aches and pains when I go to class everyday. For the flight, I'll put a few choice beauty products, my camera, important documents, and a scarf inside. Perhaps I'll do a post on packing soon.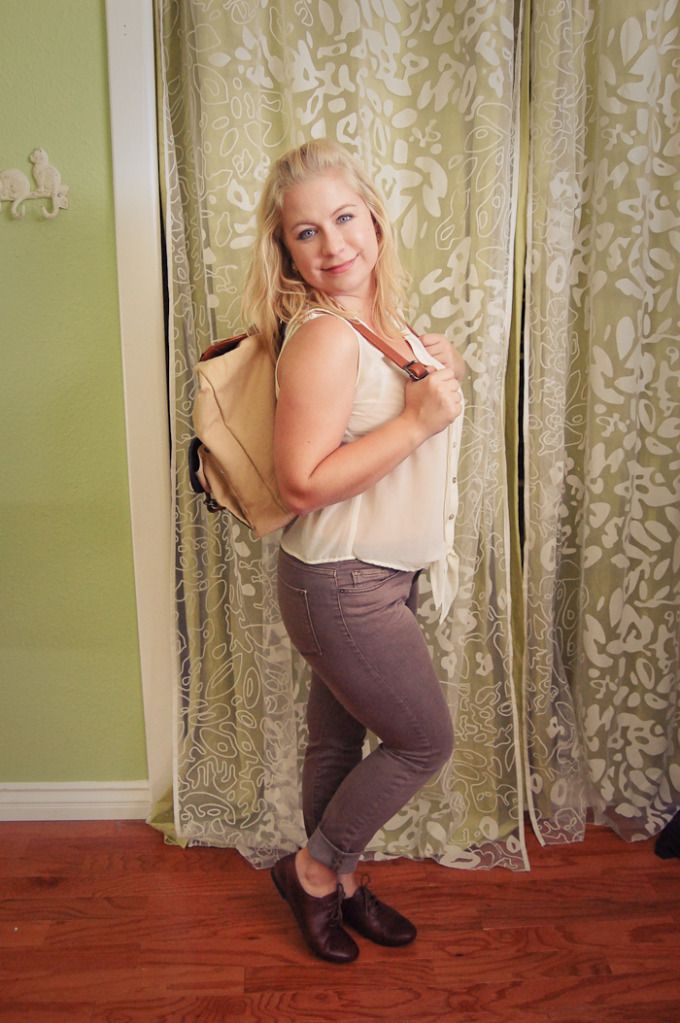 Here's this top styled in a different way! Sheer cream tops are the best wardrobe staple I've come across so far, in addition to a neutral trench coat. I may do a post on basic essentials soon, having purchased so many for Paris lately.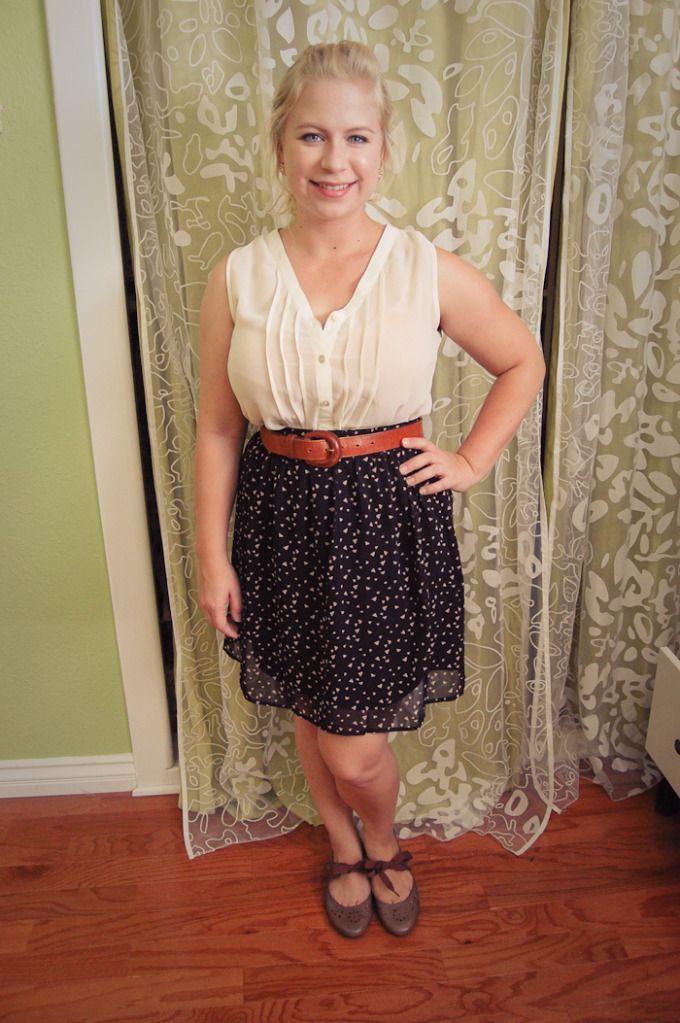 Pants: Urban Outfitters BDG cigarette high rise jean // Top: TJ Maxx // Shoes: Born // Backpack: TJ Maxx // Skirt: Forever21 // Belt: Thrifted