Every time I drive to work, I pass this little antique shop, with sparkling lights in its large windows, through which I see glimpses of the cutest. shop. ever.
FINALLY
, after months of driving past, I scavenged a parking space and paid a visit to the store. Boy, had I been missing out on something special. Not only does she have a great selection, but her prices are fantastically affordable. The one thing I like (yet mostly dislike) about antique/vintage stores is the tendency to overstock every square inch of space with
stuff
, but her shop was refreshingly well-visually displayed. She also runs an Etsy!
Rustic and Refined
While there, I bought some milk-glass vases, some decorative glass candle holders that look like curvy test tubes, a beautiful frame that looks like gold lace, some wee little doilies, and a myriad of buttons. All of these things I bought as photo props, to better experiment with Still-Lives (Lifes?), you see.
As of yet, I have only explored the buttons, placed upon the doilies and a few of my favorite dresses with their colorful prints.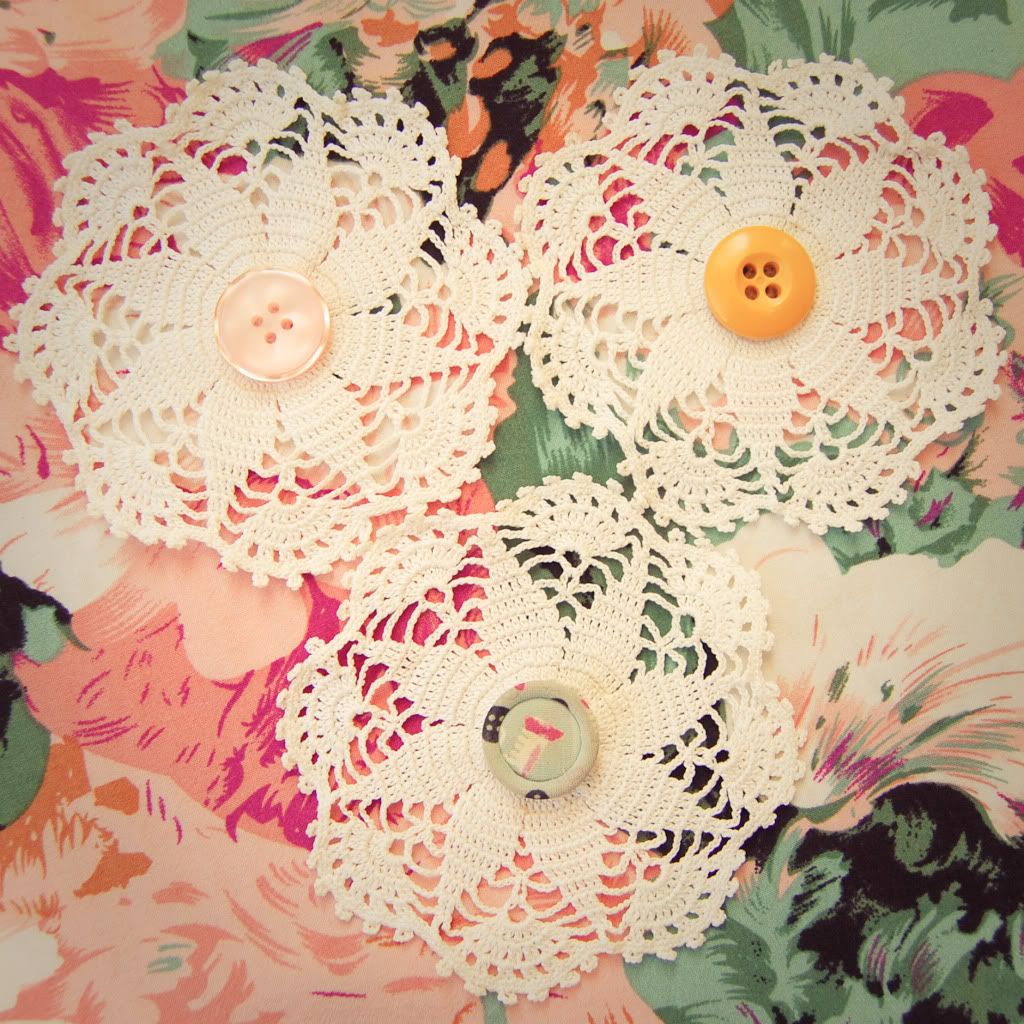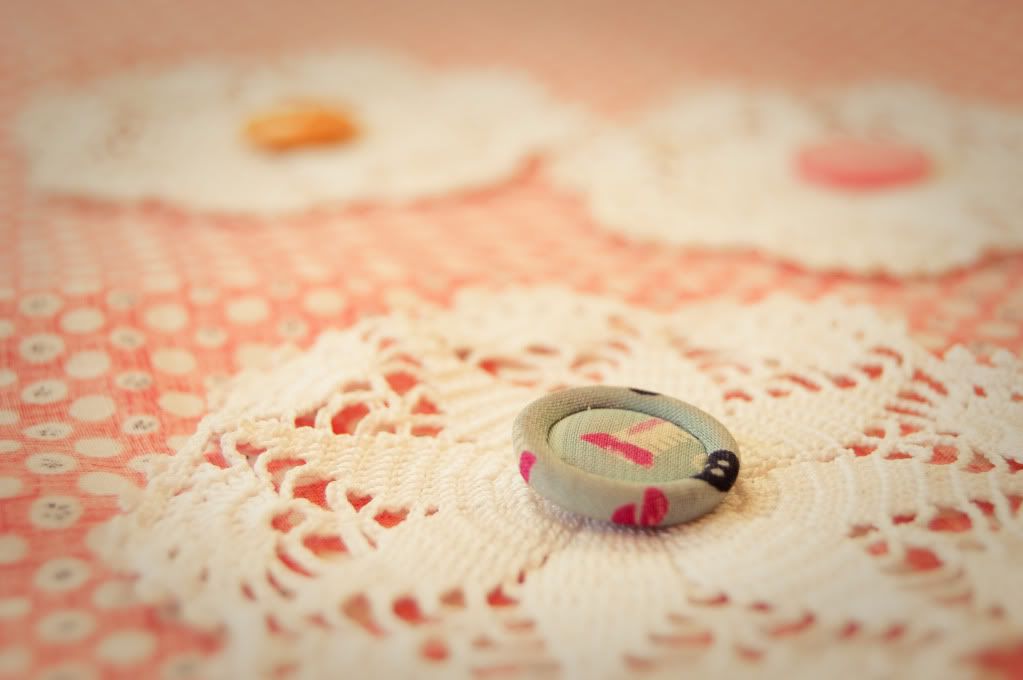 These aren't buttons, although they would make any blouse proud, they are in fact earrings, which I bought from Francescas!