I love this ensemble. Not only is it extremely comfortable (LOTS of room in the pleated skirt), it's also my most creative outfit to date. I'm also really amazed that I found this midi skirt at a thrift store, it fit perfectly, there were no stains or rips, Midi skirts are in style right now,
and
it was only 7 bucks! I even got a deal on the sailor-inspired blouse, in the sale section of Anthropologie. It
is
possible to live up to your fashion visions while on a budget!
Also, I cut my own bangs yesterday, I'm liking them so far. I'm going for a kind of effortless, textured, cool look.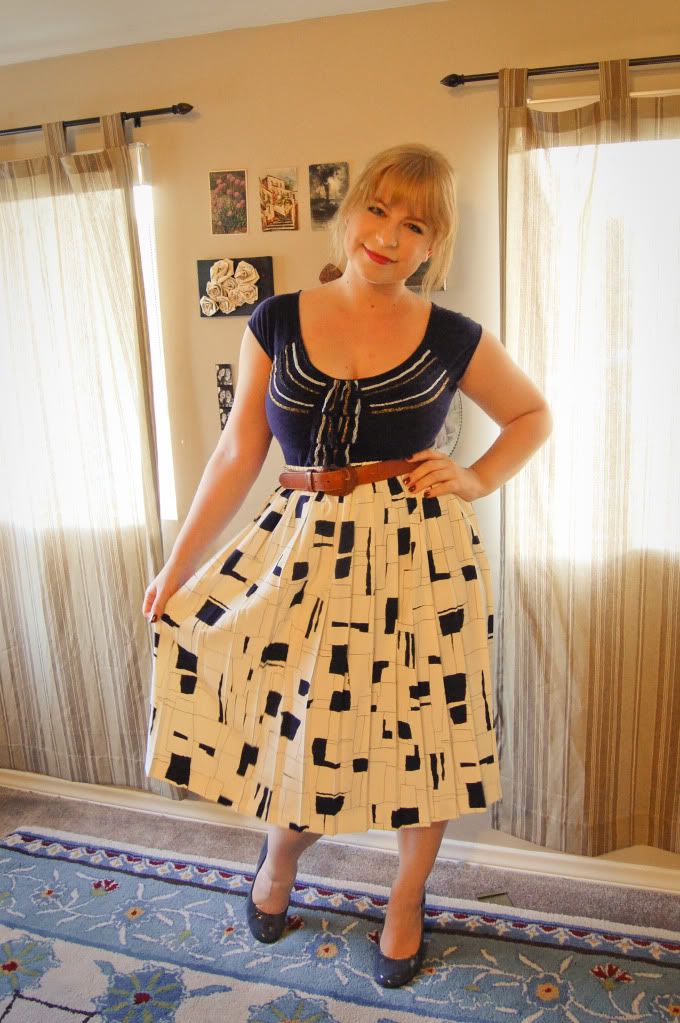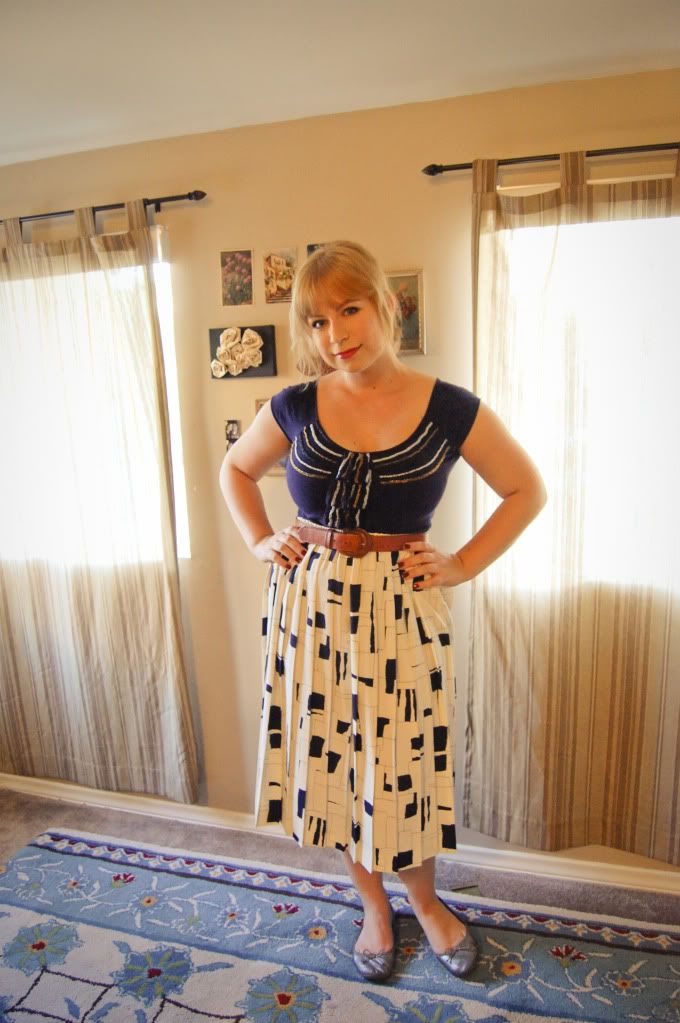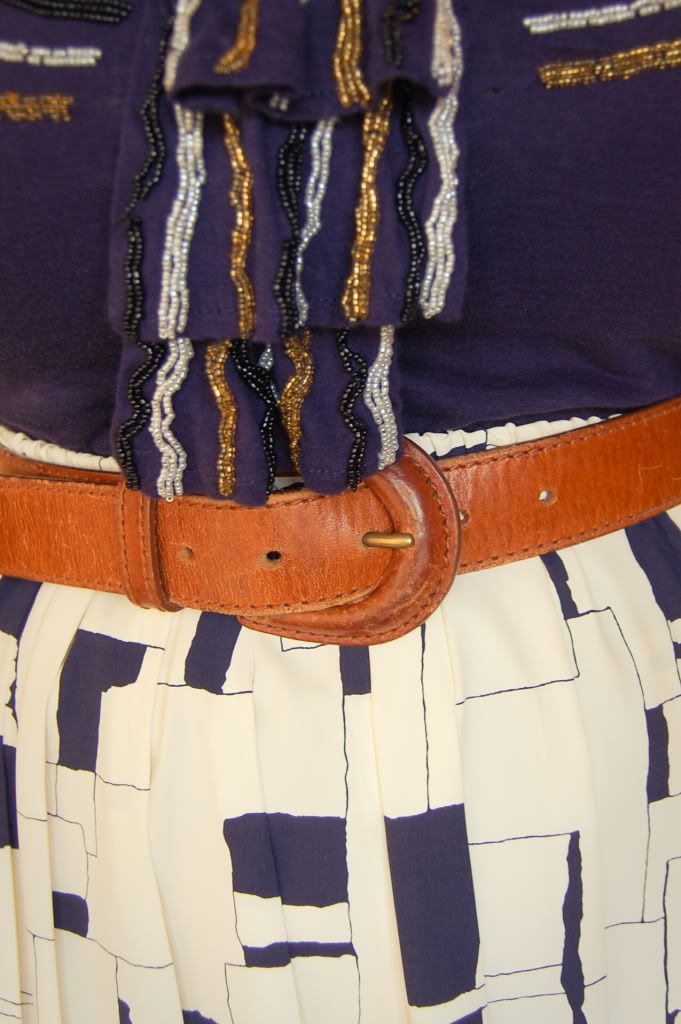 Skirt:
Thrifted
Belt:
Liz Claiborne, Thrifted
Top:
Anthropologie
Flats:
Old Navy
Heels:
Forever 21