After a lot of thinking, internal debating, and battling with fear, I've decided to attempt something I've only dared to dream about: Study Abroad in Paris! My chosen fields of study are Art History and French, so how can I NOT study abroad in Paris, the holy grail of Art, Architecture, and Western history?!
To inspire me to save money and study my French, I've made myself a Paris box, using an old shoe box, some fabric I had lying around, black paper, and glue diluted in water (poor woman's Mod Podge). I'll spare you the boring details on how to make such a box, but I'll leave you with a tip: beware of bubbles. Unfortunately, because I was lazy, the way in which I applied the fabric left tons of little air bubbles. Collaging many smaller pieces of fabric or paper would yield better results.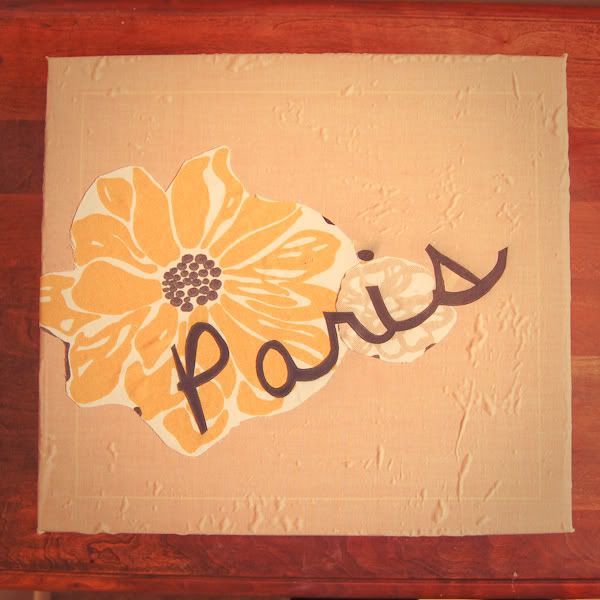 See all the bubbles? Not ideal.
So far, I've got my checklist of "Things to sort out before I go," my Passport, and the first 20 bucks of savings! HERE I GOOOO!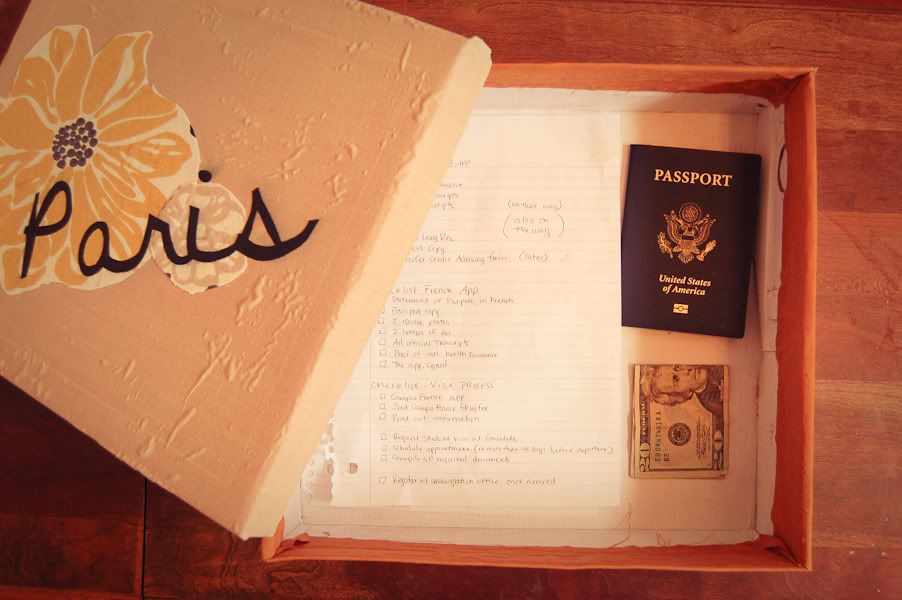 If you guys know of any other bloggers out there who have studied in Paris and have shared their experience, please let me know! I need all the advice I can get!